StephenBard has been a professional musician since 1987.
He has written, recorded and released seven CDs of original material: Sex Politics in 1994, Inching Ever Closer in 2000, Night Nude Luge in 2002, The Old Neighborhood in 2004, Ocean Waves in 2005, Liberation Is Now in 2010, and BETWEEN YOU & ME in 2014.
The latest album, PURPLE HEARTS, is available here: stephenbard.bandcamp.com
Stephen's other main original music project is his songwriting/recording collaboration with vocalist Joe Bezzone in HANKANDBEZZY. Their debut album, LIFE & TIMES OF THE MIDDLE AGE AMERICAN, is out now and available for download on iTunes.
NEW COVER - Empire State of Mind - CLICK IT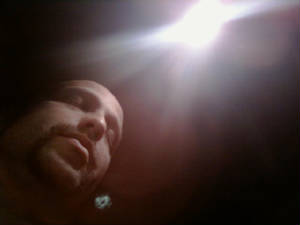 (Featuring:)
1970 May As Well Be 100 Years From Now
One More Thing Macca Can Do For Me
Lennon, Parts 1-3.
MOON, by Dr. Jimmy.
Bruce.
In Defense Of Sgt. Pepper
The Who Gave Their Hearts
Dylan's Modern Times.
Prince, And Why.
All Hail The Dan Of Steel
Steve Perry And The Miracle of Voice
(Featuring:)
U2's Songs Of Innocence.
RAM.
McCartney Goes Too Far, Finally.
U2's No Line On The Horizon.
R.E.M. Accelerates.
Radiohead - In Rainbows.
2007 - A Great One And Six Good Ones.
Elton John's The Captain and The Kid.
Paul Simon's Surprise.
Led Zeppelin.
XTC.
Rickie Lee Jones.
Queen 1974-1982.
Albums Of The Year 1965-2013.